What's On?
IMM. JULY 31st to 3rd  August 2014.   Kent Showground.
We were not intending to attend this event due to being unable to agree terms with the organisers.  However we have been contacted by them again recently asking if we would attend,  due to a change of policy by them we have now been offered an indoor stand space for the 4 days of the IMM and been granted permission to add cars to that on the Sunday morning for the day.
We realise that some of you will be attending anyway with your 1959 Minis but as this opportunity has now arisen you may wish to join the 59 Register stand with your car.
Sorry this is a bit short notice but if you would like to participate in our display can you please let us know as soon as possible admin@1959miniregister.com  so we can advise the organisers of space required.
You will need to book tickets direct from the organisers. See website   www.imm2014.co.uk  if you have not already done so.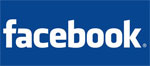 ---
BMC & Leyland Show,
British Motor Heritage Centre,
Gaydon.
6th July 2014                                                                                                                         
This is one of our main events of the year. It has always been a successful event for the Register in previous years with a good display of cars from Register members.
As in previous years we hope to have John Sheppard with us along with Tony Ball and hopefully some other ex BMC men.
If you are interested in putting your 1959 Mini on our stand please let us know via the contact form if you are coming.
Free entry passes are available for the show and museum entry.
---