For Sale/Wanted
This area is for the sale of your miscellaneous early Mini items.
Or to place a wanted advert for one of those hard to find early Mini items.
Please be aware that "scammers" are about on the internet.
A similar site to ours have been advertising for sale and wanted items for members. An individual who was contacted by a said "scammer" saying he had the wanted item this poor individual required, and without hesitation this person sent the money and has not received the item. Unfortunately we cannot be responsible for this sort of behaviour, it is up to you whether you feel you can trust contacts from these adverts. We suggest maybe paying for wanted items via PayPal as we understand that they offer some sort of protection against this unspeakable act.
To help us operate this site, there is a small fee of £5.00 for each advert which can be paid via PayPal thank you.
To place an advert please send all details i.e. description, price, and contact details, on the form below.
N.B. The advert will remain here for a period of six months, after that it will be removed unless otherwise advised. If you sell your item before the the time elapses, please contact us, we will then remove it, which will save space for us and reduce unwanted calls etc for you.
If an advert is to be placed which you may think unsuitable for the 1959 Mini Register, please ask on our contact page before making the payment via PayPal and submitting it here. Unfortunately if a refund is to be made via PayPal we will deduct PayPal charges from the amount before refunding.
We apologies for any inconvenience this may cause.
---
---
Advert payment £5.00
---
WANTED:
I am in the mood for another 1959 car, just want a straight preferably not restored car, would like old English white.
I have (retirement) cash ready for the right car.
Please email Simon
---
FOR SALE:
Rare opportunity to buy one of the earliest surviving Minis.
This recently restored early Mini is now up for sale. Built 15th May 1959 it was the 29th to come off the production line at Cowley and is the 2nd oldest Morris Mini known to survive ( 621 AOK being the oldest ).
The car was supplied new in Denmark and remained there ever since. It has been fully restored by its current owner with correct original details. The car was brought to the UK in May and shown at Himley Hall and Gaydon Mini 60 shows. It has also been on loan to BMW and displayed at Plant Oxford recently.
The car is currently still stored in the UK.
For further information and details contact
Lars Søe-Jensen email:- lsoe@mail.tele.dk
---
FOR SALE:




Clipper Blue November Morris 1959 Mini for sale.
For price and further details please contact Keith on:- 07874 360814‬
---
FOR SALE:




Above is a sample of what the seating vinyl looks like when used on 59 seats.

Please note that we can only supply the material, we do not arrange fitting.

We have at last managed to get some seating vinyl reproduced with the grey fleck pattern.
It is 1.2 metres wide and costs:-

£78 per linear metre including UK mainland postage.

It is available in any length (buy the linear metre) and is suitable for both seats and door cards.
We have had a number of enquiries via the website and in particular Facebook asking how much material is needed to do a particular Mini. Unfortunately we do not have this information to hand as there are quite a number of variations which apply to the early Mini.
You will need to measure your requirements before proceeding with an order.

After pressing the "Buy Now" button you will be taken to PayPal where you can enter the amount in 1 metre increments you require.

Please enquire via the contact form before ordering regarding availability and postage quotes for Scottish Highlands islands offshore UK islands and none UK addresses.
---
FOR SALE: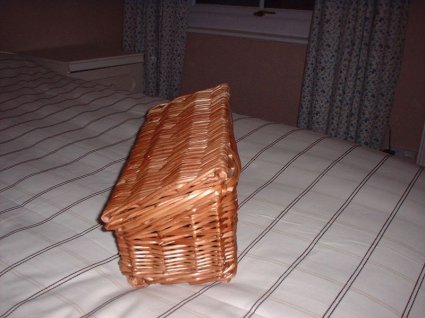 The 1959 Mini Register have had the under rear seat baskets reproduced to a very high standard, we are offering these for sale at £97.50 per pair including UK postage.

Please enquire via the contact form before ordering regarding availability and postage quotes for Scottish Highlands islands offshore UK islands and none UK addresses.

Two Under Seat Baskets Including UK Mainland Postage:
---
FOR SALE:




The 1959 Mini Register have had the rear side bin baskets reproduced to a very high standard, we are offering these for sale at £100.00 per pair or £55.00 each including UK postage.

Please enquire via the contact form before ordering regarding availability and postage quotes for Scottish Highlands islands offshore UK islands and none UK addresses.

One Side Bin Basket Including UK Mainland Postage:

Two Side Bin Baskets Including UK Mainland Postage:
---